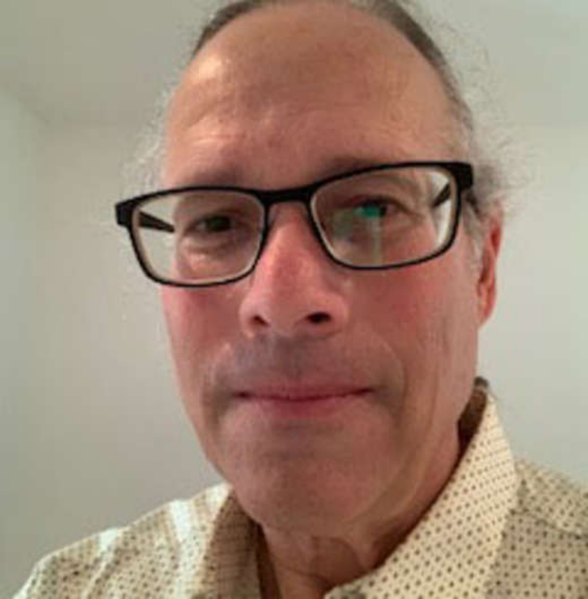 PROFESSOR MORRIS ALTMAN
Dean & Chair Professor of Behavioural and Institutional Economics & Co-operatives
School of Business, University of Dundee, MAltman001@dundee.ac.uk
Title: "What's Love Got to do With It? Behavioural & Institutional Economics and a Golden Rule for Wealth Creation and Wellbeing"
Morris is the Dean of the University of Dundee School of Business and Chair Professor of Behavioral and Institutional Economics and Co-operatives. He was Dean of and Professor at the Newcastle Business School in Australia and was Head of Economics and Finance and Professor at Victoria University of Wellington. He is an Emeritus Professor at the University of Saskatchewan, Canada, where he was elected Head of Economics for close to 20 years. He earned his PhD in economics from McGill University in 1984.
A former visiting scholar at Cambridge (Elected Visiting Fellow), Canterbury (Erkine Professor), Cornell, Duke, Hebrew (Halbert Professor), Stirling, and Stanford University, he was Editor of the Journal of Socio-Economics for 10 years and was the co-founder of the Review of Behavioral Economics. Morris has published well over 120 refereed papers and given over 200 international academic presentations and has published 18 books in economic theory, co-operatives, ethics, and public policy.
Most recently, Morris' research has focused on co-operative organizational forms, how and why member-owned organizations are a robust, competitive, more equitable and just alternatives to the traditional investor-owned organization. He is also focused the economics underlying sustainable, dynamic, and competitive 'high wage' economies as well as the sustainability of bottom-up green economy initiatives. His research also reflects on the importance of providing decision-makers with appropriate decision-making environments and capabilities, which is fundamental to underpinning free individuals a free society. Morris is also making contributions to survey-based choice experiments. He has recently been engaged in research in behavioural sports economics, with Hannah Altman, with a focus on decision-making in the real world of imperfect and asymmetric information, and the implications of this for health, wellbeing, and performance.
Morris was also co-founder, along with the late John Tomer, and Shlomo Maital of the resuscitated Society for the Advancement of Economics in 1992, the largest independent academic organization of behavioural economists in the world.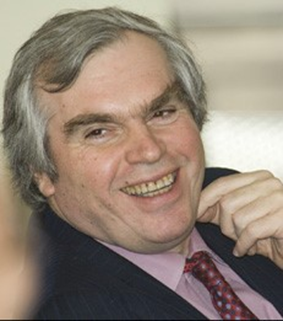 PROFESSOR NICOLAS ECONOMIDES
New York University, Stern's Business College, UsaS
Nicholas Economides is an internationally recognized academic authority on network economics, electronic commerce and public policy. His fields of specialization and research include the economics of networks, especially of telecommunications, computers, and information, the economics of technical compatibility and standardization, industrial organization, the structure and organization of financial markets and payment systems, antitrust, application of public policy to network industries, strategic analysis of markets and law and economics.
Professor Economides has published more than 100 articles in top academic journals in the areas of networks, telecommunications, oligopoly, antitrust, product positioning and on the liquidity and the organization of financial markets and exchanges. He holds a Ph.D. and M.A. in Economics from the University of California at Berkeley, as well as a B.Sc. (First Class Honors) in Mathematical Economics from the London School of Economics. Previously, he taught at Columbia University (1981-1988) and at Stanford University (1988-1990). He is editor of the Information Economics and Policy, Netnomics, Quarterly Journal of Electronic Commerce, the Journal of Financial Transformation, Journal of Network Industries, on the Advisory Board of the Social Science Research Network, editor of Economics of Networks Abstracts by SSRN and former editor of the International Journal of Industrial Organization. His website on the Economics of Networks has been ranked as one of the top four economics sites worldwide by The Economist magazine.
Professor Economides is Executive Director of the NET Institute, http://www.NETinst.org, a worldwide focal point for research on the economics of network and high technology industries. He has advised or is advising the US Federal Trade Commission, the governments of Greece, Ireland, New Zealand and Portugal, the Attorney General of New York State, major telecommunications corporations, a number of the Federal Reserve Banks, the Bank of Greece and major Financial Exchanges. He serves on the Advisory Board of the Economist Intelligence Unit. He has commented extensively in broadcast and in print on high technology, antitrust and public policy issues.
A complete CV is available at http://www.stern.nyu.edu/networks/cvnoref.html.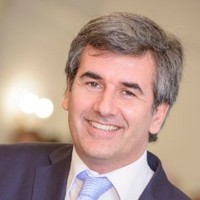 PROFESSOR SIMON GRIMA, University of Malta, Malta
Title: TBA
Prof. Simon Grima, is the the Deputy Dean of the Faculty of Economics, Management and Accountancy, Associate Professor and the Head of the Department of Insurance and Risk Management which he set up in 2015 and started and coordinates the MA and MSc Insurance and Risk Management degrees together with the B. Com in Insurance at the University of Malta. Simon is also a Professor at the University of Latvia, Faculty of Business, Management and Economics and a visiting Professor at UNICATT Milan. He served as the President of the Malta Association of Risk Management (MARM) and President of the Malta Association of Compliance Officers (MACO) between 2013 and 2015, and between 2016 and 2018 respectively.
Moreover, he is the chairman of the Scientific Education Committee of the Public Risk Management Organization (PRIMO) and the Federation of European Risk Managers (FERMA). His research focus is on Governance, Regulations and Internal Controls and has over 30 years of experience varied between Financial Services, academia, and public entities. He has acted as co-chair and is a member of the scientific program committee on some international conferences and is a chief editor, editor and review editor of some Journals and Book Series. He has been awarded outstanding reviewer for Journal of Financial Regulation and Compliance in the 2017 and 2022 Emerald Literati Awards. Moreover, Simon acts as an Independent Director for Financial Services Firms, sits on Risk, Compliance, Procurement, Investment and Audit Committees and carries out duties as a Compliance Officer, Internal Auditor and Risk Manager.
Web Page: https://www.um.edu.mt/profile/simongrima Web of Science Researcher ID: O-5299-2015.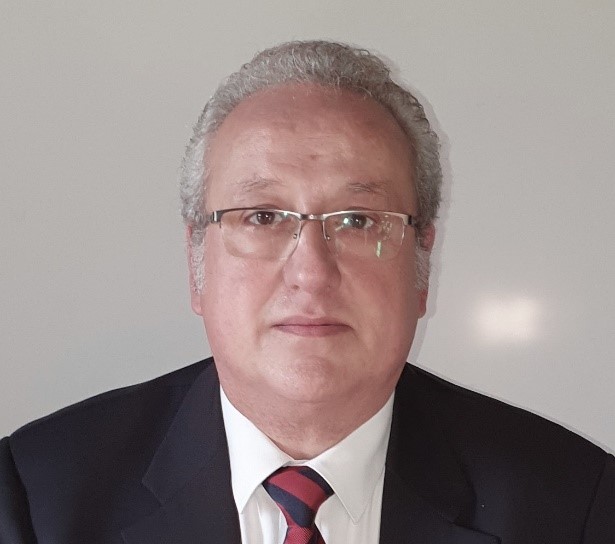 PROFESSOR DIMITRIOS KOUSENIDIS
Aristotle University of Thessaloniki, Greece, Conference's Chair
Dimitrios Kousenidis is a Professor of Accounting and Finance at the School of Economics, Faculty of Economic and Political Sciences of the Aristotle University of Thessaloniki, where he has been since 2004. He is currently the Head of the School of Economics and has previously served as a member of various administrative bodies of the School, the Faculty and the University.
He holds visiting appointments at the Hellenic Open University and the University of Macedonia. Previously, he has been affiliated with the University of Glasgow (Scotland, UK), the Technological and Educational Institute of East Macedonia and Thrace, and the Technological and Educational Institute of Thessaloniki (Greece).
He received a BSc in Economics from the Aristotle University of Thessaloniki (1987) and a Master of Accountancy (MAcc) from the University of Glasgow, Scotland (1990). He received his PhD in Accounting and Finance from the Aristotle University in 1998.
His major research interests are in Accounting Reporting Risk, Empirical Research in Accounting and Current Issues in Financial Reporting. He has published in the Journal of Economic Behavior and Organization, Annals of Operations Research, Journal of Banking & Finance, European Journal of Finance, Journal of Financial Stability, International Journal of Accounting, European Accounting Review, International Review of Financial Analysis, Advances in Accounting, Review of Accounting and Finance, Multinational Finance Journal, Managerial and Decision Economics, among other journals. He has also participated in numerous international conferences such as the Financial Engineering & Banking Society, European Accounting Association, European Financial Management Association, Multinational Finance Society, International Conference on Applied Business and Economics, Hellenic Finance & Accounting Association, etc.
He is a member of the Board of Directors of the Hellenic Finance & Accounting Association and member of various professional bodies such as the Multinational Finance Society, the Financial Engineering & Banking Society, and the European Accounting Association.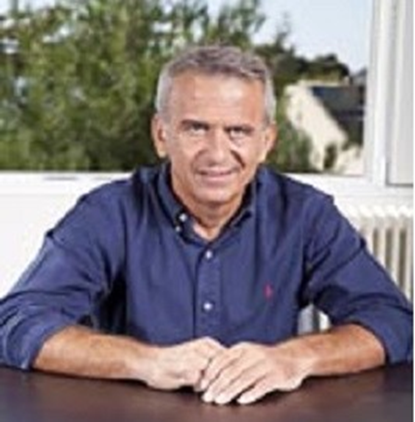 PROFESSOR DIMITRIOS MADITINOS
Hellenic International University, Greece, Conference's Chair
Professor Maditinos Dimitrios received his Diploma in Business Administration and Economics from the University of Lund in Sweden in 1981 with specialization in Computer Science and his doctoral degree in Financial Modeling from the University of Greenwich in England in 2006.
From March 1993 until July 2018, he holds the title of Professor of Applications until March 2007, Assistant Professor since April 2007, Associate Professor since March 2012, and then Professor since January 2016, at the Department of Management Science & Technology of the International Hellenic University.
Since 1996 he has published 1 Book and 54 Articles (53 International and 1 National) in Scientific journals, while at the same time he has been a reviewer in a variety of scientific journals and conferences.
Dr. Maditinos Dimitrios teaches at the Department of Management Science & Technology of International Hellenic University undergraduate as well as postgraduate classes.
Contact details: International Hellenic University, Department of Management, Science & Technology, 65404, Kavala, E-mail: dmadi@mst.ihu.gr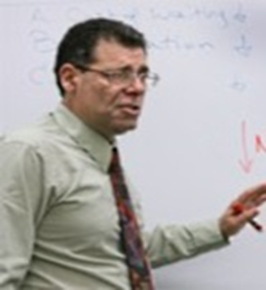 JOHN MALINDRETOS, PROFESSOR, WPUNJ, COTSAKOS BUSINESS COLLEGE
Title: TBA
Professor Malindretos brings diverse background in the areas of academia, entrepreneurship, and industry. He has made more than 100 presentations in finance, accounting, and management. Additionally, he has published nearly 100 proceedings, book chapters, and refereed journal articles. He co-authored a monograph in International Finance and was instrumental in bringing a scholarly journal to the Cotsakos College of Business, entitled The International Journal of Finance, of which he is the co-editor.
In addition to his academic experience, he has served as Money Manager at Salomon Smith Barney and Chairman of the Board of Directors of a Boutique Investment Bank for quite a long time.
His professional interests are in Money Management and International Finance. He holds a Ph.D. in Economics and Finance from Rutgers University with specialization in International Finance, Investments, and Corporate Finance.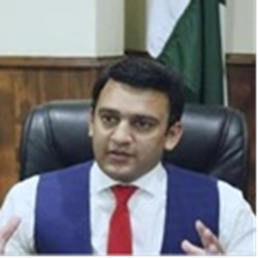 PROFESSOR DR. MUHAMMAD NAVEED
Dean Faculty of Management Sciences (Former), Principal Bahria Business School Islamabad, Bahia University, Pakistan, dr.naveed.finance@gmail.com
Title: "New Global Financial Order; Re-Birth of Global Economy"
As an accomplished Finance Professor with more than 20 years professional academic & industrial experience fostering seminal academic & strategic leadership, Professor Dr. Muhammad Naveed is currently serving in capacity as Finance Professor at Bahria University (Pakistan). I also been Dean Faculty of Management Sciences, Bahria University and Principal Bahria Business School Islamabad (Pakistan). Following are few progressions as custodian of Bahria University; https://www.bahria.edu.pk/wp-content/uploads/2023/07/News-and-Views-Fall-2022.pdf Before my Doctorate from University Technology Malaysia I had been working as Senior R&D Executive at Higher Education Commission (Pakistan) where I have developed HEIs Research Policy, established Offices of Research Innovations & Commercialization (ORICs), Business Incubation Centers, Technology Park Frameworks and Knowledge Economy Drives strengthening University-Industry Collaborations across Pakistani Public and Private Universities. In addition, I offered professional financial advisory and consultancy to HEIs and Corporate Sector (including, Banking Industry, FATF, Securities Exchange Commission and International organizations). Higher Education Commission (Pakistan) loudly recognizes my research contribution in the light of outstanding research awards by World renowned Universities and Research Institutions, and scientific research publications in quality of research journals including SCOPUS/Web of Science/ABDC indexed other journals of high ranking. Following are brief highlights of research awarded successions; ▪ Outstanding Research Award by IBFR, (USA)
▪ Oxford University Best Research Award ▪ Organized "World Financial Forum" ▪ Research Medal in 6th Asia Pacific Moot (Melbourne, Australia) ▪ Best Research Award at "10th European Business Research Conference", Roma Tre University (Italy) ▪ Best Research Award by University Technology Malaysia (UTM).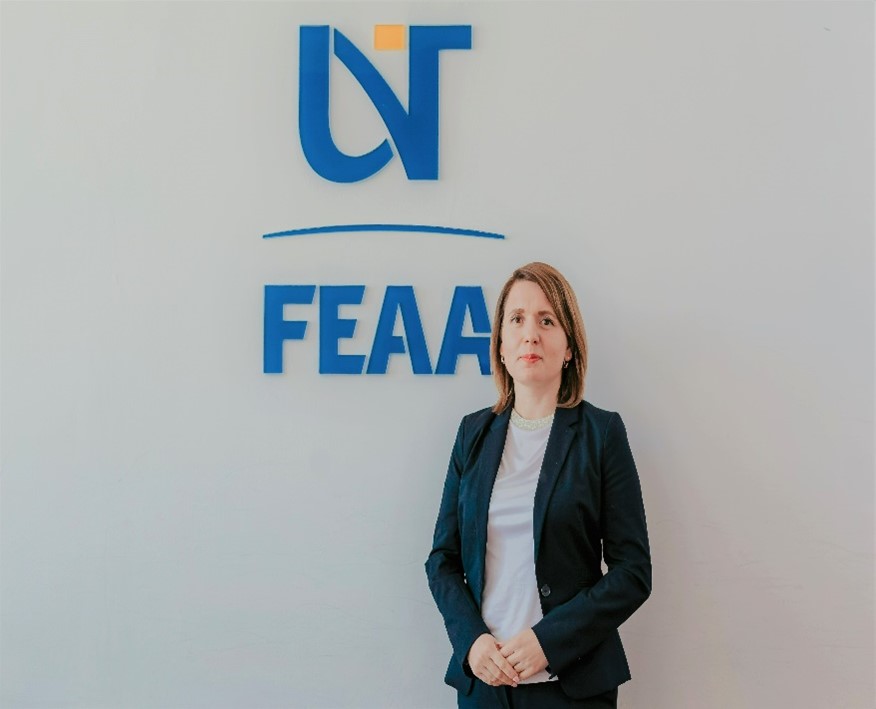 GRATIELA GEORGIANA NOJA, WEST UNIVERSITY OF TIMISOARA, ROMANIA
Title: "TBA"
Grațiela Georgiana Noja is the Vice-Dean of the Faculty of Economics and Business Administration, West University of Timisoara, Romania, in charge of academic and student affairs, and an Associate Professor, Ph.D. habil., at the same faculty, Department of Marketing and International Economic Relations. She is also a Ph.D. coordinator within the Doctoral School of Economics and Business Administration. She completed her studies with the highest honours at the West University of Timisoara, respectively Ph.D. habilitation in Economics, Ph.D. in Economics, master's in Management and European integration, BA in International Economic Relations. She was the manager of the Erasmus+ project "Coordinated higher education institutions responses to digitalization" (2019-1-RO01-KA203-063214) implemented during 2019-2021 and developed throughout the years several national and international projects. She has around 30 publications indexed in the Web of Science Core Collection and a couple dozen of other publications in relevant international journals/books/collective volumes. Also, she has a wide membership in various educational organizations, research networks, scientific and review committees of top-tier journals, and international conferences. Her main research and teaching activities are developed within the framework of Economics and International Business area, with a keen focus on European economic integration, international migration, digital transformation, and sustainable economic development.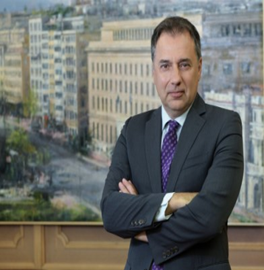 PROFESSOR THEODOROS PELAGIDIS
Deputy Governor Bank of Greece
Title: "Central Bank Digital Money"
Theodore Pelagidis is the Deputy Governor of Bank of Greece, with responsibilities pertaining to the implementation of monetary policy, investment portfolio management, global capital markets, payment and settlement systems, and bank resolution. He is also Chairman of the Financial Asset Management Committee, which directs the Bank's international investment portfolio and Chairman of Resolution Measures Committee.
He is Professor of Economics at the University of Piraeus, Greece. He has been a NATO scholar at the CES Harvard University (1995-6); an NBG fellow at the HO, LSE (2010); and a Fulbright fellow at Columbia University (2008). He is the co-author of Understanding the Crisis in Greece. From Boom to Bust, Palgrave 2011 & 2012 (2nd ed.), Greece. From Exit to Recovery? (Brookings Institution 2014). Who's to Blame for Greece? (Palgrave 2016); Who's to Blame for Greece? How Austerity and Populism is Destroying a Country with High Potential, (Palgrave 2018, 2nd ed.) & Who's to Blame for Greece? Life after bankruptcy. Between Recovery and Substandard Growth (Springer/Palgrave 2021, 3rd ed.).
He has published extensively in professional journals such as, Cambridge Journal of Economics, Journal of Policy Modelling, Journal of Economic Studies, International Review of Law & Economics, Managerial and Decision Economics, Economists' Voice, Journal of Economic Policy Reform, European Journal of Law and Economics, Review of International Studies, Journal of Post-Keynensian Economics, Asian Journal of Shipping and Logistics, etc. He has given interviews and published opinion articles in the international press (The Guardian, NYT, FT, etc).
He has served as an expert to the International Monetary Fund (IEO, 2015) and to the EC (Horizon 2020, 2018). He has also been a NR Senior Fellow at Brookings Institution, USA (9/2012-19/9/20) and a regular Brookings/Global webpage Op-Ed contributor.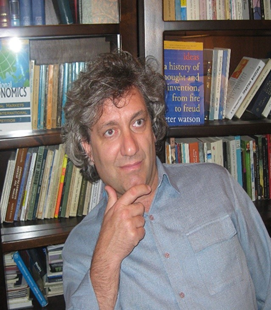 DR IOANNIS TACHMATZIDIS, MALAMA – INSTITUTE
Topic: "TBA"
Dr Ioannis Tachmatzidis, MALAMA – INSTITUTE FOR PSYCHOLOGICAL APPLICATIONS (ΙΨΕ), GREECE WWW.IPSE.GR; INTERNATIONAL CENTRE OF ISTAMOLOGY (ICIS), e-mail: tachmatzidis@ipse.gr is a Psychologist, Psychotherapist and Neuropsychologist with long experience in education, clinical practice and consultancy. He taught Psychology at UK Universities such as King's College London, Cardiff University, South Bank, Glamorgan. Also, he worked as Psychologist in London and researcher for UK government projects.
His studies include a Ph.D. in Cognitive Psychology and Neuropsychology, M.Sc. in Psychology of Education, M.Sc. in Research Methods and Master's in Business Administration (M.B.A.). He is involved in a series of professional specializations and international collaborations in the field of Psychology, Psychotherapy and Management. He is an accredited international Supervisor and Trainer/Fellow in Interpersonal Therapy.
He is author of scientific books and articles. Other activities include numerous professional trainings, academic lectures, workshops and public presentations.
Dr Tachmatzidis is co-developer of the "Istamology" approach on business and of the "International Centre of Istamology (ICIs)". Consultant and Trainer in strategic management and strategic communication.
Scientific Committee Member of international conferences, Associate Fellow (AFBPsS) and Chartered Member (CPsychol) of the British Psychological Society. Member of the International Strategic Management Association.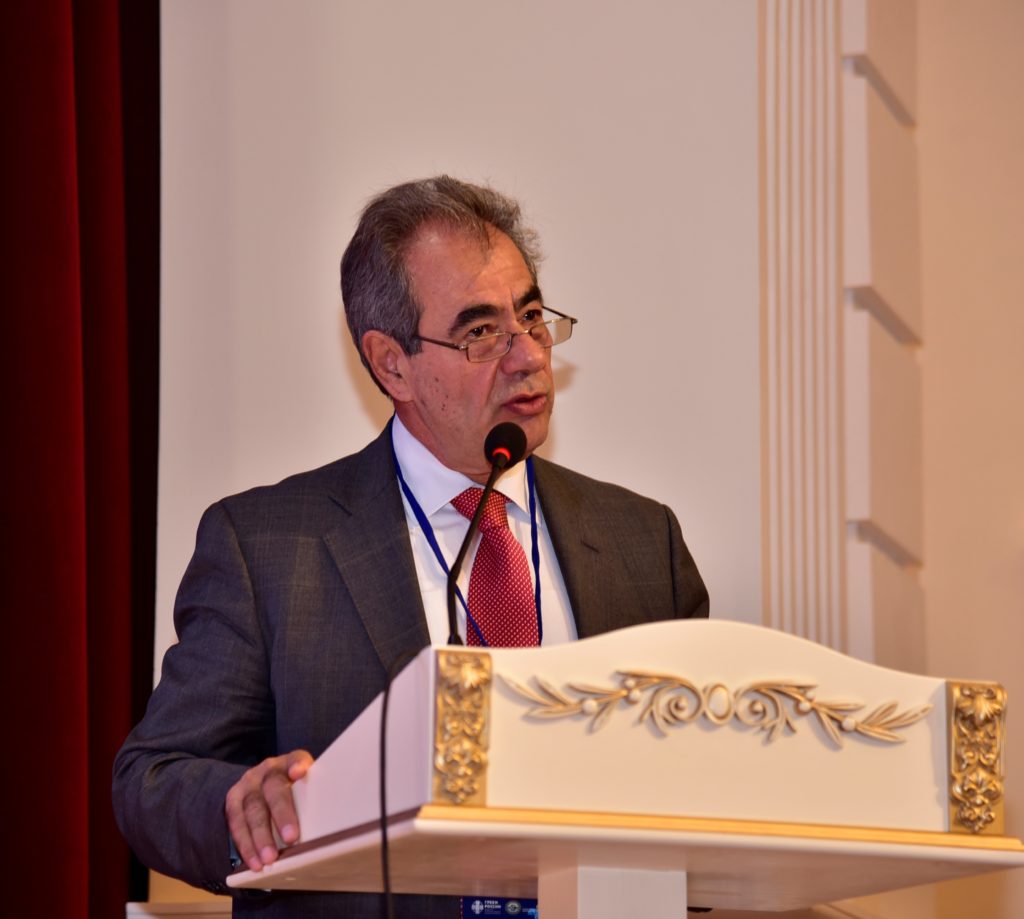 PROFESSOR ELEFTHERIOS I. THALASSINOS
Conference's Chair
Professor of Quantitative Methods at the University of Piraeus, Greece (1984-2021), Affiliate Professor of Finance at the University of Malta, Visiting Professor at the Open University of Cyprus.
He is Editor-in-Chief of the European Research Studies Journal, the International Journal of Economics and Business Administration and the International Journal of Finance, Insurance and Risk Management. He is also the Founder of the International Conference on Applied Business and Economics (ICABE).
He participates as editorial board member in various journals, external advisor in European projects and international consultant. His professional experience includes, quantitative analysis, technical and financial analysis, banking, business consulting, project evaluations, international business, international finance, and shipping.
He has an extensive record of lecturing in several Universities around the world (Europe, America, Asia), participating in international conferences as a keynote speaker, coaching Ph.D. students, cooperating in projects and scientific initiatives through a worldwide network channel.
He has a long track of publications in many journals, collective volumes, and chapter books. Among them a publication as a Chapter Book in the World Scientific Handbook in Financial Economic Series, Vol. 5, dedicated to the memory of Late Milton Miller, Nobel prize winner in Economics in 1990.
Parallel to his academic career he has performed as Banking Director for 12 years, Ministerial Advisor for 6 years, Public Servant for 4 years and Independent Consultant for a long time.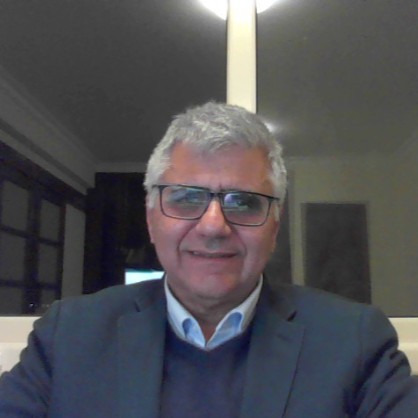 PROFESSOR PANAGIOTIS THEODOSSIOU
Robert M. Hoffer distinguished Professor of Finance and the Chair of the Department of
Finance and Insurance at Ball State University, USA theodoss@gmail.com;
peter.theodossiou@bsu.edu;
Topic: "Cognitive Biases and their Impact on the Supply Chain Inventory Decisions: Theory and Example""Cognitive Biases and their Impact on the Supply Chain Inventory Decisions: Theory and Example"
Peter Theodossiou is the Robert M. Hoffer distinguished Professor of Finance and the chair of the Department of Finance and Insurance at Ball State University. He holds a Ph.D. in Financial Economics from the Graduate School and University Center of the City University of New York. Previously, taught at Rutgers University in New Jersey, Aristotle's University of Thessaloniki, and the Cyprus University of Technology. His teaching and research interests are in the areas of financial management, international financial markets, asset pricing, financial econometrics, derivatives, and real estate investing. He has published single- and co-authored articles in top-tier journals, such as, the Review of Financial Studies, Management Science, the Journal of the American Statistical Association, Journal of Financial Econometrics, Journal of Risk and Insurance, Journal of the Royal Statistical Society, and Energy Economics. He is the Founding President and Fellow of the Multinational Finance Society and the Editor-in-Chief of the Multinational Finance Journal. He served on the National Economic Council, an advisory body to the President of Cyprus.