Keynote 1: Title: "TBA"
Professor Emeritus Ali T. AKARCA
University of Illinois at Chicago, Research Associate University of Chicago, e-mail: akarca@uic.edu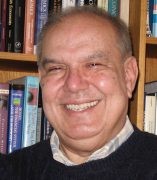 Short CV:
Ali T. Akarca is a Professor Emeritus of Economics at the University of Illinois at Chicago with which he has been affiliated since 1975. He has also worked as a Research Associate at the Department of Public Policy Studies of the University of Chicago during 1978-1980.
His articles on the behavior of oil prices and their impact on the economy; the effect of tax rate changes on tax revenues; economic, social, and political determinants of election outcomes and of government performance; causes and consequences of coups; and economic and political consequences of internal migration have appeared in books such as Turkish Economy: Between Middle Income Trap and High Income Status, and Miracles in European Economies, and in journals such as Journal of Energy and Development, Resource and Energy Economics, Journal of Economics, International Advances in Economic Research, Public Finance Review, Public Choice, Electoral Studies, Southeast European and Black Sea Studies, European Urban and Regional Studies, Journal of Economic Studies, Middle East Development Journal, IZA Journal of Migration, and Insight Turkey.
His analyses and accurate predictions about Turkish elections regularly appear in the media.
Keynote 2: Title: "Saving Democracy by Transplanting Corporate to Political Governance"
Professor Emeritus George BITROS
Athens University of Economics and Business,
e-mail: bitros@aueb.gr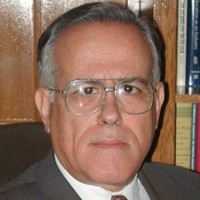 Short CV:
George Bitros is Emeritus Professor of Economics at the Athens University of Economics and Business. He holds a PhD and an MA in Economics from New York University, and a BA from the Athens School of Economics and Business.
In 1976 he returned from USA to Greece in the position of Senior Research Associate in the Bank of Greece and three years later he moved to the Athens University of Economics and Business where he served as Professor of Economics until his retirement in 2007.
He has taught at New York University and Fordham University of New York; he has been research associate in the National Bureau of Economic Research (USA); and he has published extensively in major scholarly journals as well as books with several prestigious international and domestic publishers. While over the years his teaching and research focused in General Equilibrium, Industrial Organization, Managerial Economics, Cost-Benefit Analysis, and the fields of Capital Theory and Investment, more recently his research interests have centered on the linkages of institutions to social stability and economic growth.
On the academic front he has served also as Chairman in the Economics Department at the Athens University of Economics and Business; Co-founder and Co-editor of the Greek Economic Review (1979-1986); European editor of the Journal of Economic Asymmetries (2004-2009); Associated opinion contributor to the newspapers TO VIMA (1994-2005), TO KERDOS (2002-2007) and O FILELEFTHEROS (2018-2019), and on a freelance basis with several wide circulation newspapers and periodicals in Greece.
On the applied front he has held advisory posts in government, government commissions and major business concerns; And, not the least, on the social front he has contributed to the popularization of liberal ideas through TV and Radio presentations, as well as public talks and political activism.
Keynote 3: Title: "TBA"
Professor Nicholas ECONOMIDES
New York University, Stern School of Business,
e-mail: ECONOMIDES@stern.nyu.edu http://www.stern.nyu.edu/networks/
Executive Director, NET Institute, http://www.NETinst.org/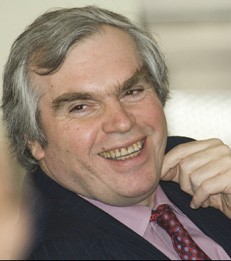 Short CV:
Nicholas Economides is an internationally recognized academic authority on network economics, electronic commerce and public policy. His fields of specialization and research include the economics of networks, especially of telecommunications, computers, and information, the economics of technical compatibility and standardization, industrial organization, the structure and organization of financial markets and payment systems, antitrust, application of public policy to network industries, strategic analysis of markets and law and economics.
Professor Economides has published more than 100 articles in top academic journals in the areas of networks, telecommunications, oligopoly, antitrust, product positioning and on the liquidity and the organization of financial markets and exchanges. He holds a Ph.D. and M.A. in Economics from the University of California at Berkeley, as well as a B.Sc. (First Class Honors) in Mathematical Economics from the London School of Economics. Previously, he taught at Columbia University (1981-1988) and at Stanford University (1988-1990).
He is editor of the Information Economics and Policy, Netnomics, Quarterly Journal of Electronic Commerce, the Journal of Financial Transformation, Journal of Network Industries, on the Advisory Board of the Social Science Research Network, editor of Economics of Networks Abstracts by SSRN and former editor of the International Journal of Industrial Organization.
His website on the Economics of Networks has been ranked as one of the top four economics sites worldwide by The Economist magazine.
Complete cv in: http://www.stern.nyu.edu/networks/cvnoref.html.
Keynote 4: Title: "TBA"
Professor Ramona RUPEIKA-APOGA
University of Latvia, Head of Finance and Accounting Department
e-mail: rr@lu.lv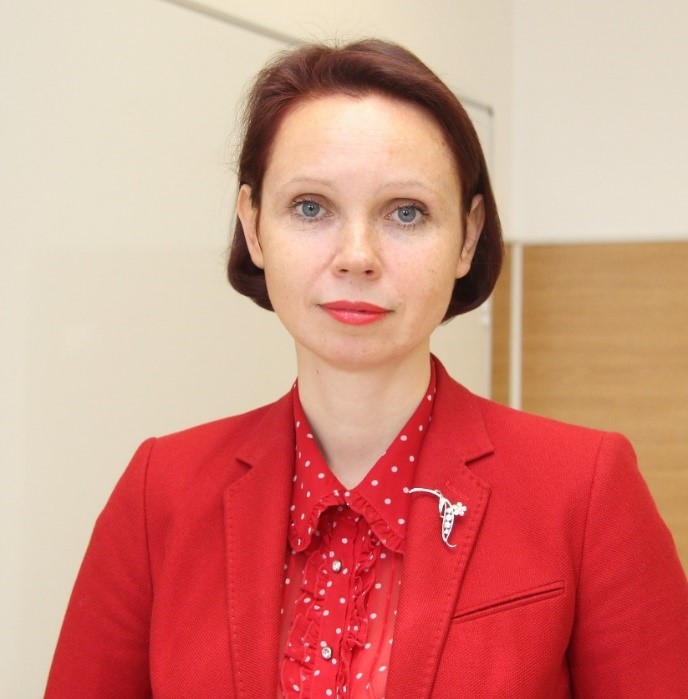 Short CV:
Ramona Rupeika-Apoga is a Professor of Finance at the University of Latvia and the Head of the Department of Finance.
She has leaded and participated in several studies and research projects internationally and locally. She has more than 15 years of pedagogic experience in Latvian and European higher education institutions with specialization in EU Economic and Monetary Integration, International Finance, Banking Economics and SMEs.
She is an expert in Economics and Management Sciences of Latvian Academy of Sciences and the author of a great number of articles in Access to Finance for SMEs, Financial Risk Assessment and Management, Financial Globalization and more, published in several international journals.
She participates, as a leader in many European research projects among them a Nordic-Baltic network in Corporate and International Finance, the research project "Innovations in Latvian Companies and Industries for Competitiveness Enhancement within the Framework of Globalization", the think tank "CERTUS" on the research project "Riga as Financial Centre" and "Access to Finance" and INTERFRAME project "Latvian state and society challenges and solutions in an international context".
She is Editor at the European Research Studies Journal, International Journal of Economics & Business Administration, Journal of Applied Economics and Business, Journal of Finance and Financial Law and International Journal of Business and Economic Sciences Applied Research.
Professor Rupeika-Apoga co-edited the 2017 volume of Contemporary Studies in Economic and Financial Analysis: Issues in Finance: Current Challenges from Across Europe (with Simon Grima, Frank Bezzina and Inna Romanova).
Keynote 5: Title: "TBA"
Dr Ioannis TACHMATZIDIS
Malama – Institute for Psychological Applications (ΙΨΕ), Greece www.ipse.gr
International Centre of Istamology (ICIs)
e-mail: tachmatzidis@ipse.gr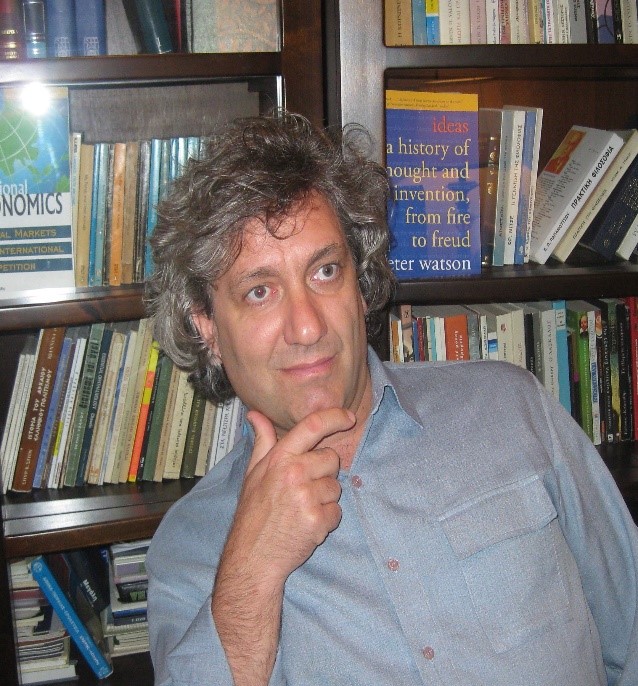 Short CV:
Dr Ioannis Tachmatzidis is a Psychologist, Psychotherapist and Neuropsychologist with long experience in education, clinical practice and consultancy. He taught Psychology at UK Universities such as King's College London, Cardiff University, South Bank, Glamorgan. Also, he worked as Psychologist in London and researcher for UK government projects.
His studies include a Ph.D. in Cognitive Psychology and Neuropsychology, M.Sc. in Psychology of Education, M.Sc. in Research Methods and Master's in Business Administration (M.B.A.). He is involved in a series of professional specializations and international collaborations in the field of Psychology, Psychotherapy and Management. He is an accredited international Supervisor and Trainer/Fellow in Interpersonal Therapy.
He is author of scientific books and articles. Other activities include numerous professional trainings, academic lectures, workshops and public presentations.
Dr Tachmatzidis is co-developer of the "Istamology" approach on business and of the "International Centre of Istamology (ICIs)". Consultant and Trainer in strategic management and strategic communication.
Scientific Committee Member of international conferences, Associate Fellow (AFBPsS) and Chartered Member (CPsychol) of the British Psychological Society. Member of the International Strategic Management Association.
Keynote 6: Title: "TBA"
Professor El THALASSINOS
Chair Jean Monnet, University of Piraeus, University of Malta
e-mail: thalassinos@ersj.eu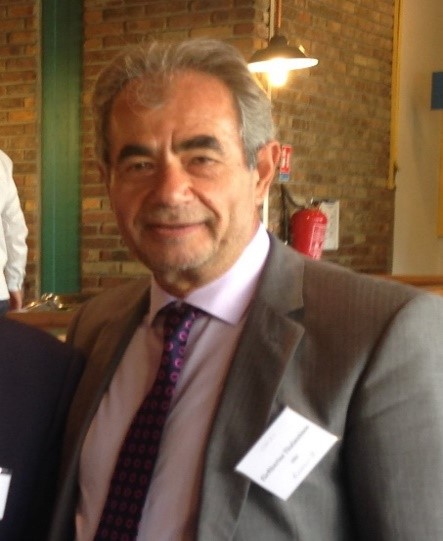 Short CV:
Eleftherios I. Thalassinos, is a Professor of Quantitative Analysis at the University of Piraeus and Affiliate Professor at the University of Malta.
He is Editor-in-Chief of the European Research Studies Journal, the International Journal of Economics and Business Administration and the International Journal of Finance, Insurance and Risk Management. He is also the Founder of the International Conference on Applied Business and Economics.
He participates as editorial board member in various journals, external advisor in European projects and international consultant. His professional experience includes, quantitative analysis, technical and financial analysis, banking, business consulting, project evaluations, international business, international finance and shipping.
He has an extensive record of lecturing in several Universities around the world (Europe, America, Asia), participating in international conferences as a keynote speaker, coaching Ph.D. students, cooperating in projects and scientific initiatives through a worldwide network channel.
He has a long track of publications in many journals, collective volumes and chapter books. Among them a publication as a Chapter Book in the World Scientific Handbook in Financial Economic Series, Vol. 5, dedicated to the memory of Late Milton Miller, Nobel prize winner in Economics in 1990.
Parallel to his academic career he has performed as Banking Director for 12 years, Ministerial Advisor for 6 years, Public Servant for 4 years and Independent Consultant for a long time.