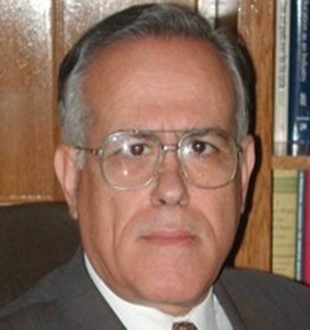 GEORGE C. BITROS, PROFESSOR EMERITUS, AUEB
Topic: "Time to Question the Wisdom of Active Monetary Policies"
George Bitros is Emeritus Professor of Economics at the Athens University of Economics and Business. He holds a PhD and an MA in Economics from New York University, and a BA from the Athens School of Economics and Business.
In 1976 he returned from USA to Greece in the position of Senior Research Associate in the Bank of Greece and three years later he moved to the Athens University of Economics and Business where he served as Professor of Economics until his retirement in 2007.
He has taught at New York University and Fordham University of New York; he has been research associate in the National Bureau of Economic Research (USA); and he has published extensively in major scholarly journals as well as books with several prestigious international and domestic publishers. While over the years his teaching and research focused on General Equilibrium, Industrial Organization, Managerial Economics, Cost-Benefit Analysis, and the fields of Capital Theory and Investment, more recently his research interests have centered on the linkages of institutions to social stability and economic growth.
On the academic front he has served also as Chairman in the Economics Department at the Athens University of Economics and Business; Co-founder and Co-editor of the Greek Economic Review (1979-1986); European editor of the Journal of Economic Asymmetries (2004-2009); Associated opinion contributor to the newspapers TO VIMA (1994-2005), TO KERDOS (2002-2007) and O FILELEFTHEROS (2018-2019), and on a freelance basis with several wide circulation newspapers and periodicals in Greece.
On the applied front he has held advisory posts in government, government commissions and major business concerns; And, not the least, on the social front he has contributed to the popularization of liberal ideas through TV and Radio presentations, as well as public talks and political activism.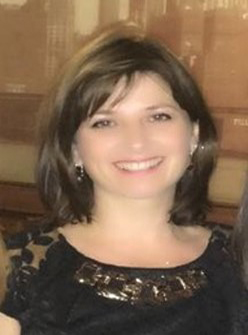 MIRELA CRISTEA, PROFESSOR, UNIVERSITY OF CRAIOVA, ROMANIA
Topic: "ESG Drivers for Financial Services Sector: Empirical Evidence for European Countries"
Mirela CRISTEA is a Professor at the University of Craiova (Romania), Faculty of Economics and Business Administration, Department of Finance, Banking and Economic Analysis, Center for Economic, Banking and Financial Research (CEBAFI). She is a PhD coordinator in the field of Economics within the Doctoral School of Economics and Business Administration at the University of Craiova. Her main research directions and teaching activities are Interdisciplinary research in economics, Insurance and Private pension funds, Banking administration. She obtained the scientific title of PhD in Economics at the University of Craiova and graduated the Post-Doctoral School in Economics and Applied Sciences in Economics at the Romanian Academy from Bucharest. She received 2 awards from the Faculties on Economics Association from Romania, in 2007 and 2013, for 2 books on life insurance and pension system subjects. She published over 20 articles indexed in the Web of Science Core Collection and many other publications in relevant international journals/books/collective volumes. In addition, she is a reviewer and member of the scientific and organizational committees for numerous journals and conferences.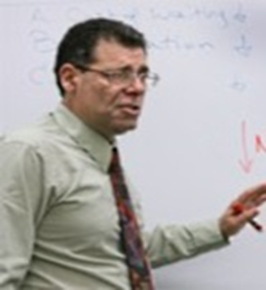 JOHN MALINDRETOS, PROFESSOR, WPUNJ, COTSAKOS BUSINESS COLLEGE
Conference's Chair
Professor Malindretos brings diverse background in the areas of academia, entrepreneurship, and industry. He has made more than 100 presentations in finance, accounting, and management. Additionally, he has published nearly 100 proceedings, book chapters, and refereed journal articles. He co-authored a monograph in International Finance and was instrumental in bringing a scholarly journal to the Cotsakos College of Business, entitled The International Journal of Finance, of which he is the co-editor.
In addition to his academic experience, he has served as Money Manager at Salomon Smith Barney and Chairman of the Board of Directors of a Boutique Investment Bank for quite a long time.
His professional interests are in Money Management and International Finance. He holds a Ph.D. in Economics and Finance from Rutgers University with specialization in International Finance, Investments, and Corporate Finance.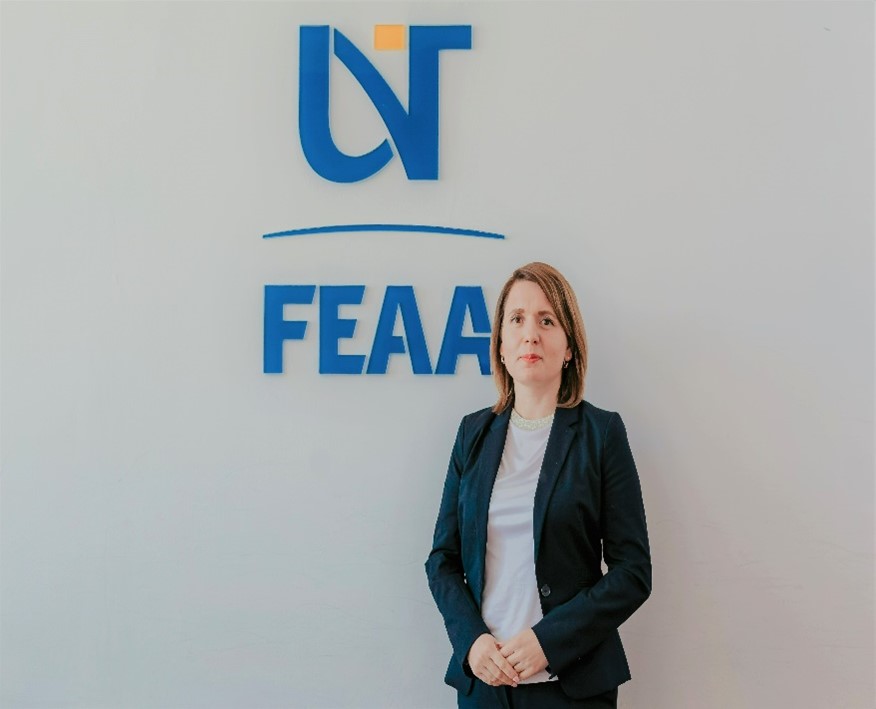 GRATIELA GEORGIANA NOJA, WEST UNIVERSITY OF TIMISOARA, ROMANIA
Topic: "Sustainability Measures for Firms' Financial Performance in the Renewable Energy Industry"
Grațiela Georgiana Noja is the Vice-Dean of the Faculty of Economics and Business Administration, West University of Timisoara, Romania, in charge of academic and student affairs, and an Associate Professor, Ph.D. habil., at the same faculty, Department of Marketing and International Economic Relations. She is also a Ph.D. coordinator within the Doctoral School of Economics and Business Administration. She completed her studies with the highest honours at the West University of Timisoara, respectively Ph.D. habilitation in Economics, Ph.D. in Economics, master's in Management and European integration, BA in International Economic Relations. She was the manager of the Erasmus+ project "Coordinated higher education institutions responses to digitalization" (2019-1-RO01-KA203-063214) implemented during 2019-2021 and developed throughout the years several national and international projects. She has around 30 publications indexed in the Web of Science Core Collection and a couple dozen of other publications in relevant international journals/books/collective volumes. Also, she has a wide membership in various educational organizations, research networks, scientific and review committees of top-tier journals, and international conferences. Her main research and teaching activities are developed within the framework of Economics and International Business area, with a keen focus on European economic integration, international migration, digital transformation, and sustainable economic development.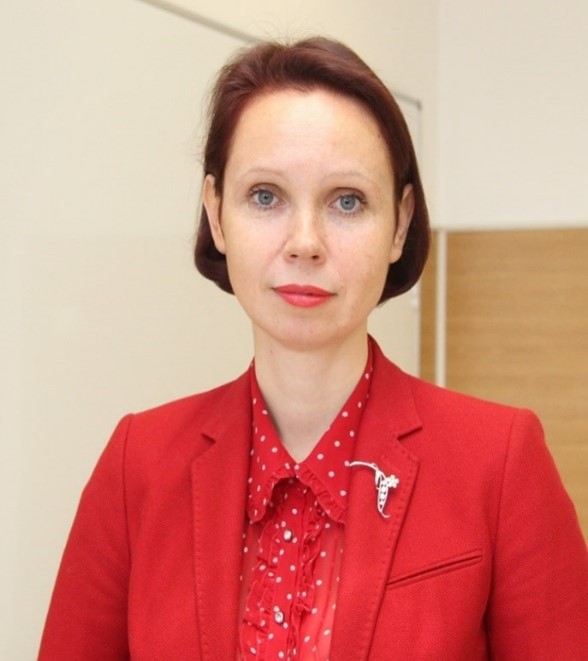 RAMONA RUPEIKA-APOGA, PROFESSOR, UNIVERSITY OF LATVIA
Lecture Topic: "TBA"
Ramona Rupeika-Apoga is a Professor of Finance at the University of Latvia and the Head of the Department of Finance.
She has leaded and participated in several studies and research projects internationally and locally. She has more than 15 years of pedagogic experience in Latvian and European higher education institutions with specialization in EU Economic and Monetary Integration, International Finance, Banking Economics and SMEs.
She is an expert in Economics and Management Sciences of Latvian Academy of Sciences and the author of a great number of articles in Access to Finance for SMEs, Financial Risk Assessment and Management, Financial Globalization and more, published in several international journals.
She participates, as a leader in many European research projects among them a Nordic-Baltic network in Corporate and International Finance, the research project "Innovations in Latvian Companies and Industries for Competitiveness Enhancement within the Framework of Globalization", the think tank "CERTUS" on the research project "Riga as Financial Centre" and "Access to Finance" and INTERFRAME project "Latvian state and society challenges and solutions in an international context".
She is Editor at the European Research Studies Journal, International Journal of Economics & Business Administration, Journal of Applied Economics and Business, Journal of Finance and Financial Law and International Journal of Business and Economic Sciences Applied Research.
Professor Rupeika-Apoga co-edited the 2017 volume of Contemporary Studies in Economic and Financial Analysis: Issues in Finance: Current Challenges from Across Europe (with Simon Grima, Frank Bezzina, and Inna Romanova), and Guest Editor at MDPI Journal "Risks".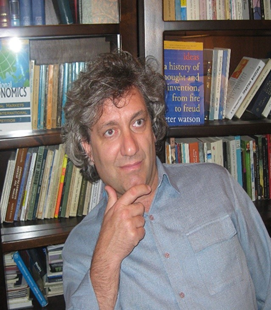 DR IOANNIS TACHMATZIDIS, MALAMA – INSTITUTE
Topic: "TBA"
Dr Ioannis Tachmatzidis, MALAMA – INSTITUTE FOR PSYCHOLOGICAL APPLICATIONS (ΙΨΕ), GREECE WWW.IPSE.GR; INTERNATIONAL CENTRE OF ISTAMOLOGY (ICIS), e-mail: tachmatzidis@ipse.gr is a Psychologist, Psychotherapist and Neuropsychologist with long experience in education, clinical practice and consultancy. He taught Psychology at UK Universities such as King's College London, Cardiff University, South Bank, Glamorgan. Also, he worked as Psychologist in London and researcher for UK government projects.
His studies include a Ph.D. in Cognitive Psychology and Neuropsychology, M.Sc. in Psychology of Education, M.Sc. in Research Methods and Master's in Business Administration (M.B.A.). He is involved in a series of professional specializations and international collaborations in the field of Psychology, Psychotherapy and Management. He is an accredited international Supervisor and Trainer/Fellow in Interpersonal Therapy.
He is author of scientific books and articles. Other activities include numerous professional trainings, academic lectures, workshops and public presentations.
Dr Tachmatzidis is co-developer of the "Istamology" approach on business and of the "International Centre of Istamology (ICIs)". Consultant and Trainer in strategic management and strategic communication.
Scientific Committee Member of international conferences, Associate Fellow (AFBPsS) and Chartered Member (CPsychol) of the British Psychological Society. Member of the International Strategic Management Association.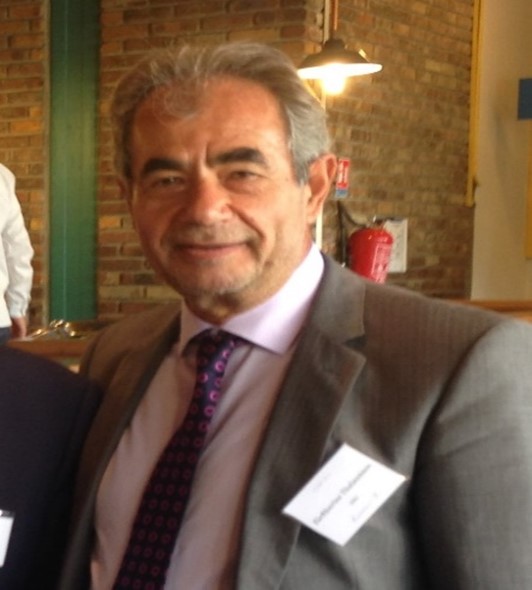 PROFESSOR ELEFTHERIOS I. THALASSINOS
Conference's Chair
Professor of Quantitative Methods at the University of Piraeus, Greece (1984-2021), Affiliate Professor of Finance at the University of Malta, Visiting Professor at the Open University of Cyprus.
He is Editor-in-Chief of the European Research Studies Journal, the International Journal of Economics and Business Administration and the International Journal of Finance, Insurance and Risk Management. He is also the Founder of the International Conference on Applied Business and Economics (ICABE).
He participates as editorial board member in various journals, external advisor in European projects and international consultant. His professional experience includes, quantitative analysis, technical and financial analysis, banking, business consulting, project evaluations, international business, international finance, and shipping.
He has an extensive record of lecturing in several Universities around the world (Europe, America, Asia), participating in international conferences as a keynote speaker, coaching Ph.D. students, cooperating in projects and scientific initiatives through a worldwide network channel.
He has a long track of publications in many journals, collective volumes, and chapter books. Among them a publication as a Chapter Book in the World Scientific Handbook in Financial Economic Series, Vol. 5, dedicated to the memory of Late Milton Miller, Nobel prize winner in Economics in 1990.
Parallel to his academic career he has performed as Banking Director for 12 years, Ministerial Advisor for 6 years, Public Servant for 4 years and Independent Consultant for a long time.